Turkey hits by the largest earthquake in decades!
Thousands dead in the earthquake in Turkey and Syria by now. And also, thousands of buildings collapsed after a magnitude of 7.8 earthquake happened early morning. This was recorded as the highest quake after 1939.
However, the damage is massive as more people were sleeping when the time of the incident.
Not only that, more than tens of thousands got injured and fighting for their lives.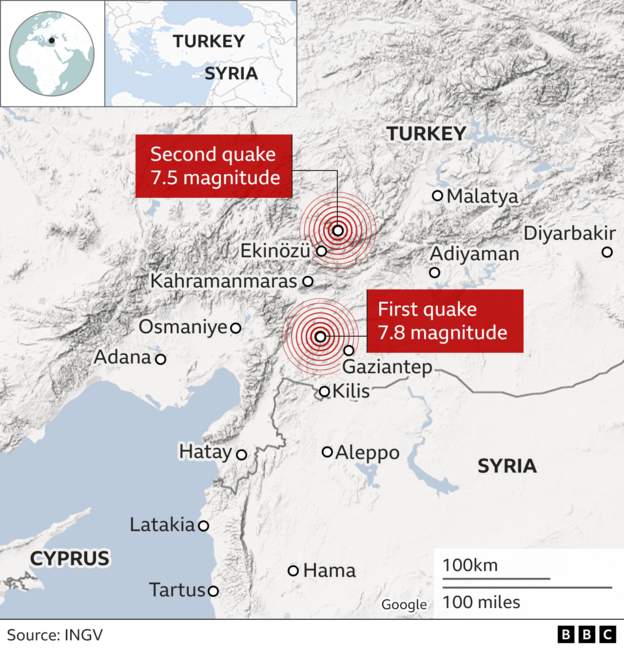 Information is still emerging about the impact of a second quake that hit Turkey's Kahramanmaras province just hours after the first struck near Gaziantep, around 80 miles south.
At least 70 people had already been confirmed as killed in Kahramanmaras before the second quake hit. The current death tolls are expected to rise as recovery efforts continue.
However, many countries including China came forward to help the victims.
More News