Counting your fingers to spend Christmas far away from home this year? It's hard to resist the charm of Christmas in Europe. In the winter, Europe turns into some magical wonderland. So, how to say no that it does not have the best places to spend Christmas in Europe?
Europe has some of the best Christmas markets and ski destinations in the world.
Best Destinations to travel this Christmas.
1. Rovaniemi, Finland.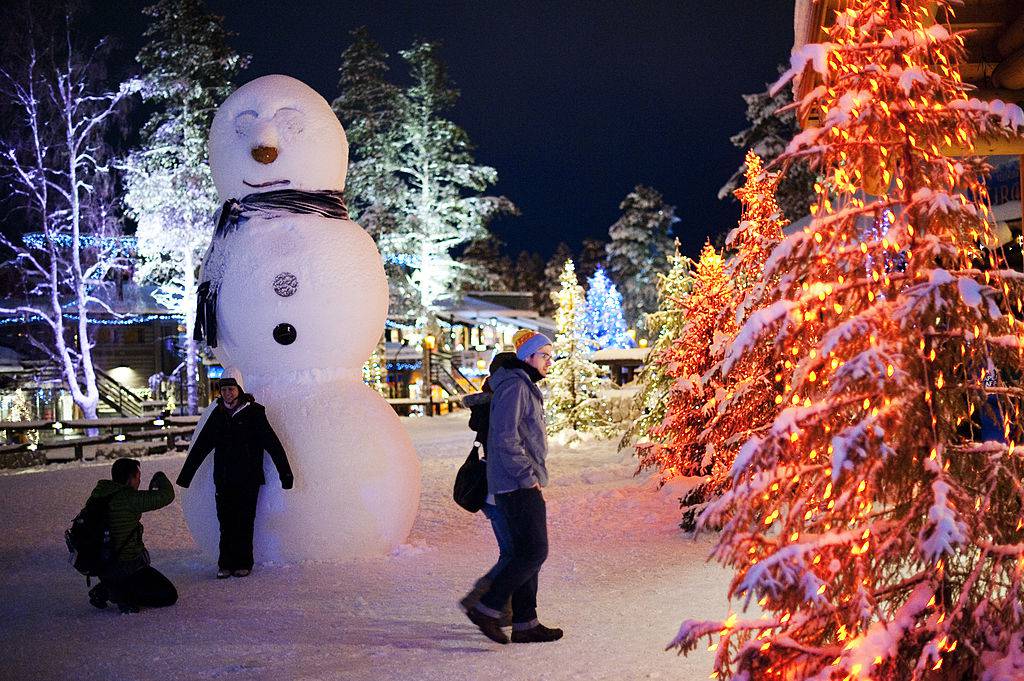 Did you know that Santa Claus was in Finland? yes, Rovaniemi is the village that Santa Claus's village. The official residency of Santa!
And also, there are tons of activities to do. Visiting Arktikum Science Museum to know more about the city and sledding with Huskies will be an awesome opportunity that can have at Rovaniemi.
2. Prague, Czech Republic.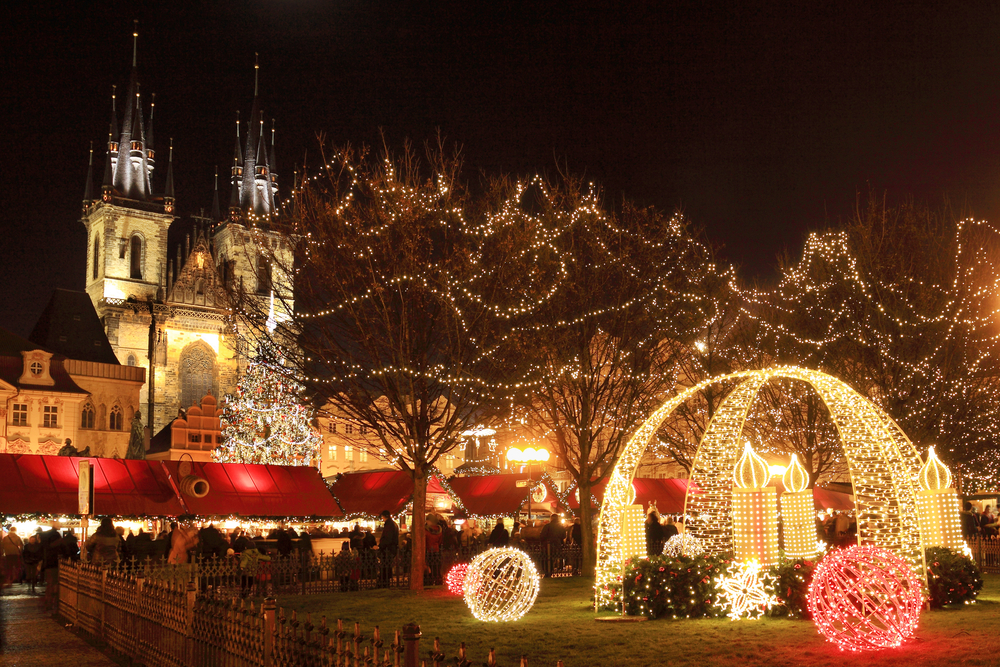 Prague is known as a fairy-tale city in Europe. it is one of a kind best place to spend Christmas in Europe.
Not to mention, it blushes when the winter comes and with the magnificent architecture, the city becomes a stunning backdrop to the Christmas markets. There are some delicious traditional sugar-coated pastries, split-roasted hams, and wines that can be tasted there.
3. Strasbourg, France.
When looking for the best places to spend Christmas in Europe, France is a country that cannot be ignored from the list. Not to mention the famous lover's city.
But, in this case, Strasbourg boasts the oldest Christmas market in the country and is well-known as a top Christmas town across the globe. And also, it got everything you need for a charming holiday period. Not only that, it has a beautiful Gothic cathedral to a UNESCO-listed Old Town and elaborate displays that adorn the city's half-timbered houses. Head to the Main Square to see it packed full of wooden huts selling Nativity figurines and tree ornaments, then simply stroll through the picturesque cobbled streets to see traditional boutiques and restaurants serving hearty traditional meals.1https://www.tripstodiscover.com/the-best-places-to-spend-christmas-in-europe/
4. Tallinn, Estonia cannot ignore when talking about the best places to spend Christmas in Europe.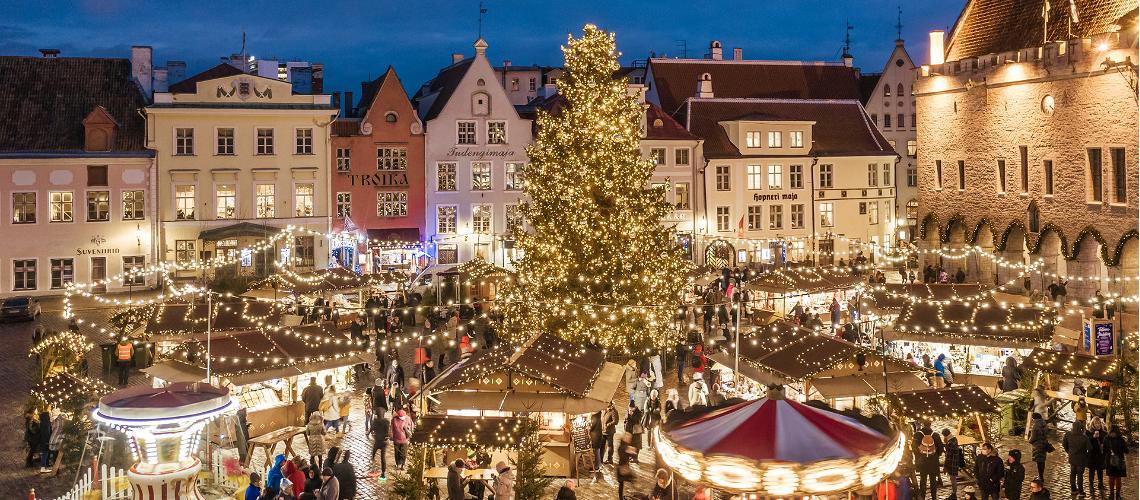 If you're a Game of Thrones fan, then you would feel like you're in the "North" in Estonia's capital – Tallinn. And also, being a city filled with rich history, Tallinn is a place where you would want to go to if you want that "medieval feel." The city is an old town filled with old walls – just like in a castle.
Not to mention, that in the winter, with the classical architecture of the town, it's almost like a fairy tale.
Best of all is that Tallinn was also voted this year's Best Christmas Market, which is open all of December. A stop that should definitely be on your bucket list!
5. Vienna, Austria.
Speaking of tourists, Vienna is the most sparkling city in the wintertime. The traditional Christmas markets, lighted buildings, mouthwatering aroma of the sausages and hot chestnuts, and opera.
This is the most recommended city to visit at Christmas time.
6. Abisko, Sweden.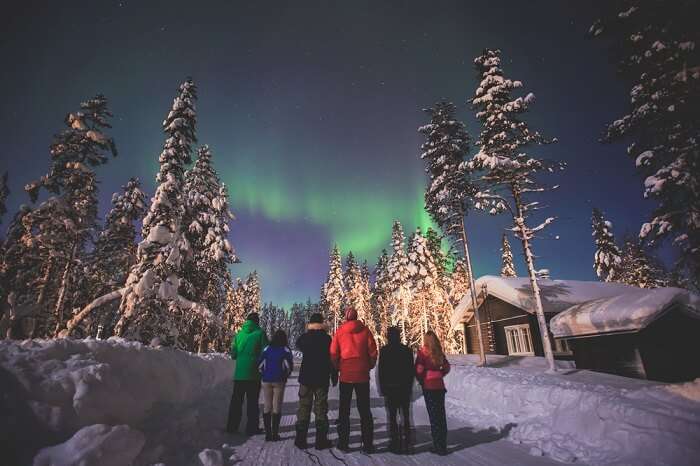 What did you think about Christmas night under the Aurora? And also, the sun would not shine for weeks!
This is the ideal place for someone who looking for a place with nature.
7. London, England.
London is famous for shining brightly during Christmas. This is ideal for Christmas shopping on Oxford street and having a walk in Hyde park's winter wonderland.
And also, don't forget the biggest light display in Regent Street, London. Between 2 pm and midnight golden angels shine above the famous street in London. The first Christmas lights on Regent Street date back to 1954. The iconic design of flying angels is one of the best projects that we can admire during the winter season in London.
8. Amsterdam, Netherlands will come to mind when talking about Best Places to spend Christmas in Europe.
There is no argument that the Netherlands is the most beautiful country in Europe. Not only for Winter but also every season. There is a remarkable beauty in this country that nothing can be compared to.
However, if you're a fan of real art such as architecture, history, and sculptures, seeing Amsterdam during the winter is a must.
Not to mention, during the winter season there are lots of tourists visiting Amsterdam to witness the lightning festival.
9. Copenhagen, Denmark.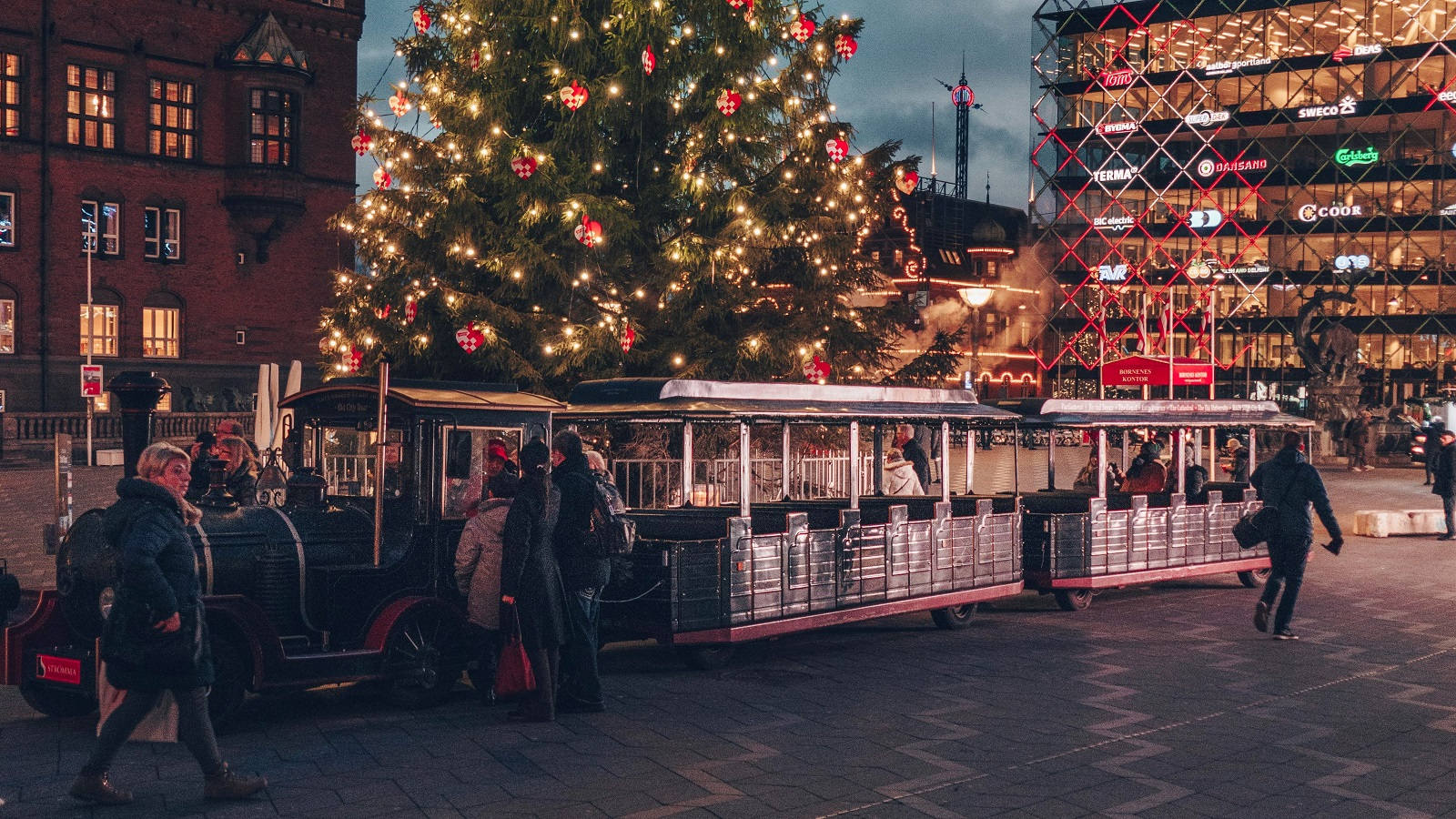 Copenhagen has some true feelings about Christmas. It is one of the best places to spend Christmas in Europe. At this time, the whole city was covered by lights and decorations. And also, it has some mouthwatering street foods all around the city.
Stroll through the majestic gardens of Tivoli, enjoy mulled wine at the unique Hotel d'Angleterre, go ice skating at Frederiksberg Have, and dine at one of the Royal Copenhagen's Christmas tables are some of the best things you can experience in Copenhagen.
10. Trier, Germany.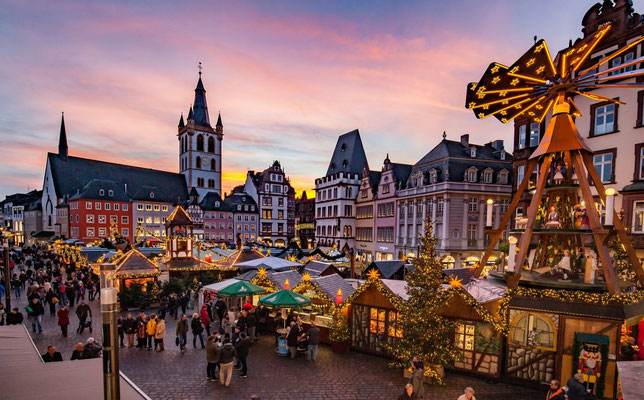 The Trier Christmas market is the best Christmas market in Germany and one of the most Romantic Christmas markets worldwide. A large selection of delicious specialties such as the "Original Moselle Vintner Mulled Wine" attracts visitors from around the world.
11. Brussels, Belgium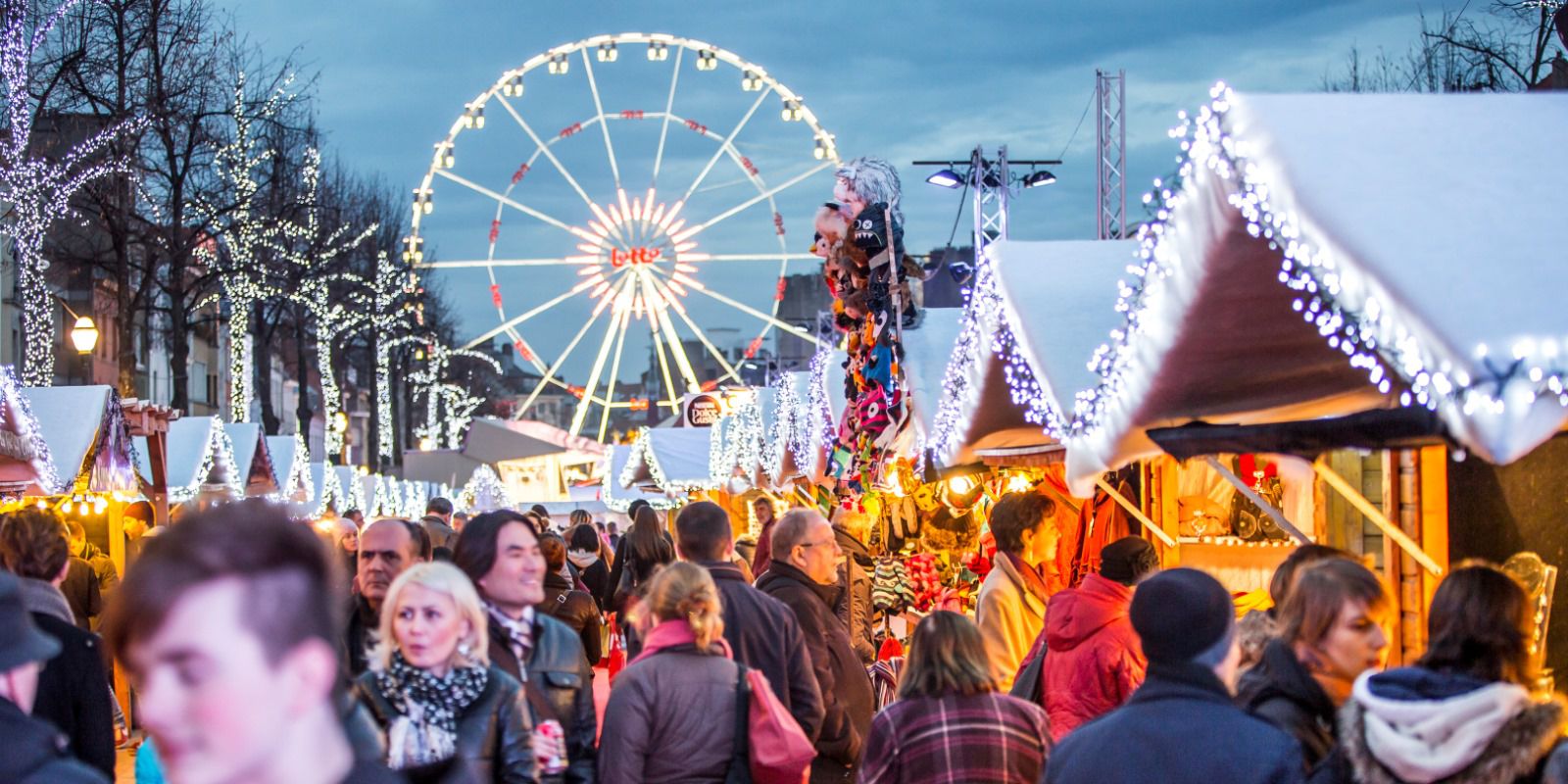 Belgium's famous " Winter wonders" Christmas market attracts thousands of visitors every year. And also, dresses up Brussels with lights and decorations for Christmas.
Among the great classics are unsurpassed sound-and-light shows at the Grand Place, a majestic tree, a life-sized manger, a skating rink, and many exhibitions around Christmas markets bursting with treasures.
12. Bergen, Norway
Norway is another country that has beautiful landscapes in Europe.
Located in the mountains of Norway, Bergen is a place where scenery, calmness, enjoyment, and modernization all come at once.
You won't worry about snow when you're in Bergen. Even if there are dozens of snow, it's still a comfortable trip there. You'll definitely enjoy your time looking at the views from Mount Ulriken and Mount Floyen.
You can go skiing, sledding, or relaxing while sipping some hot cocoa.
But, what about the current situation affecting Christmas in Europe?
With Ukraine and Russian wars, the electricity, gas, and prices of food also increase by heavy amounts. Inflation also affects So, with all this high inflation situation there will be a high cost of living this winter. There are many options that will be cost-effective other than Europe.